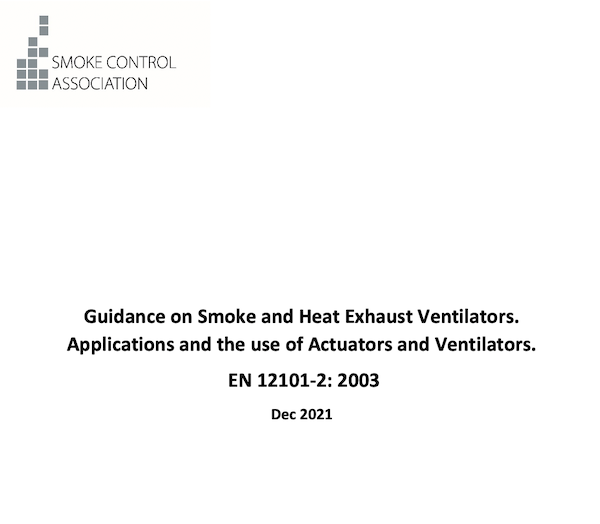 The Smoke Control Association (SCA) has released another new reference guide designed to encourage best practice and raise industry standards.
'Guidance on Smoke and Heat Exhaust Ventilators. Applications and the use of Actuators and Ventilators' provides information on natural smoke and heat exhaust vents (NSHEVs) usage, methodology and, importantly, compliance/certification requirements.
Offering a detailed overview of NSHEVs, the document also provides insight into their application and performance requirements as well as the certification route to compliance, serving as a much-needed reference for the industry.
The guide can be downloaded here: www.smokecontrol.org.uk/resources