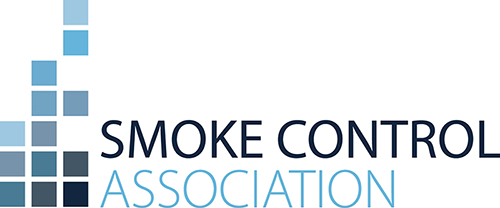 The Smoke Control Association is delighted to announce its first series of CPD accredited webinars for 2022 which take place in February and March. They are free to attend and will be presented via the Zoom platform. CPD certificates will be sent to participants after each event.
We hope they will be of interest to a wide range of audiences but particularly consultants, designers, engineers, developers and contractors.
Full details appear below including a link to sign up to attend each webinar.
Guide on Smoke Control for Common Escape Routes in High Rise Apartment Buildings
Date: Tuesday 22 February
Time: 12 – 13.00
Speaker: Ian Doncaster, Fire & Smoke Solutions
This webinar will provide attendees with an overview of smoke control design principles in high rise apartment buildings. It will also provide a summary of the appropriate relevant mandatory product standards and product application. This is a 'must attend' webinar for anyone involved in the design and construction of apartment Buildings.
This webinar is now full - further dates will be announced shortly.
Guide to CFD Design of Smoke Systems
Date: Tuesday 01 March
Time: 12 – 13.00
Speaker: Nelson Godinho, SE Controls
This webinar has been developed by Smoke Control Association (SCA) members and industry experts involved in designing smoke control systems, for installing smoke control products in a building or car park to ensure that they perform as intended in the event of a fire. This is a complex subject, and this presentation provides an overview of the CFD design with smoke flow within a building to optimise the location of smoke removal products.
This webinar is now full - further dates will be announced shortly.
Guide to Smoke Shaft Acceptance and Testing
Date: Tuesday 08 March
Time: 12 – 13.00
Speaker: Allan Meek, Group SCS
Smoke shaft systems are commonly installed as part of a fire-engineered approach to safety in high rise buildings. The shafts are an important element of a smoke control system and if not designed and constructed correctly can have a significant impact on the system. Acceptance by Building Control Officers is a key event in the handover process of construction projects. This CPD discusses the commissioning process and the key data that should be recorded.
Sign up to attend here
Design of Car Park Smoke Control Systems by CFD
Date: Tuesday 15 March
Time: 12 – 13.00
Speaker: Simon Plummer, Nuaire
This webinar provides an overview of the design of smoke control and smoke clearance systems for underground car parks, detailing the smoke control products used and the use of CFD in the car park system design.
Sign up to attend here
If you would like to receive advance notification of future webinars please sign up to our mailing list here