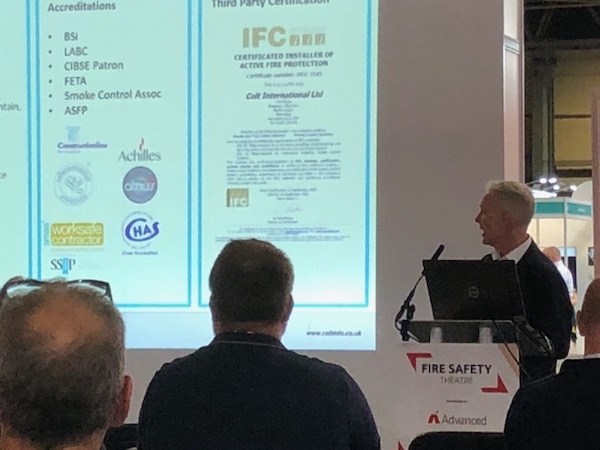 The SCA recently took part in two highly informative seminars sessions at the Fire Safety Event in Birmingham.
On Thursday 9th September in the Fire Safety Theatre Conor Logon hosted a discussion on building compliancy with fire safety laws, with a focus on British Standards and fire safety regulations in the wake of the government's review of the Building Regulations and the Regulatory Review Order 2005.
Later the same day Alan Meek took centre stage in the Tall Buildings Theatre with a presentation on smoke control in common escape routes in apartment block buildings. Both sessions were well attended and offered advice and guidance on key topics relating to fire safety management.