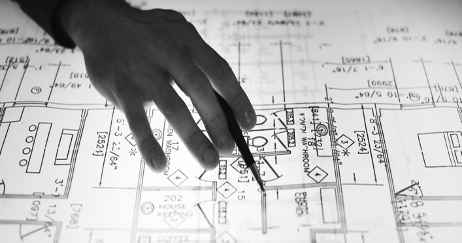 The Smoke Control Association (SCA) has published a white paper titled 'Guidance on the Specification of Products and Systems for Smoke Shafts.'
This new guidance document highlights some of the current grey areas within Approved Document B (ADB) of the Building Regulations, with the aim of enabling purchasers to fully understand submissions from specialists and spot potential irregularities or inconsistencies.
In addition, the SCA hopes the white paper will support specifiers to include relevant clauses in specifications whilst recommending the use of knowledgeable, qualified organisations.
Smoke shafts are the most commonly used solution for the protection of common escape routes in residential high rise apartment buildings, but whilst some guidance for natural smoke shafts is included in ADB and British Standards, mechanical smoke shafts are not covered.
Mechanical Smoke shafts are often viewed as a 'fire engineered solution' but the current lack of guidance can lead to misunderstandings, with some installers using non-certified products – a scenario which is unacceptable when dealing with a life safety system in a high-rise building.
David Mowatt, Chairman of the SCA, comments: "The new white paper has been produced as an addendum to the SCA's widely respected Rev 3 Guidance on Smoke Control to Common Escape Routes in Apartment Buildings and summarises the latest advice and guidance relating to smoke shaft products and systems. This supporting document is another example of the SCA's commitment to promoting the highest industry standards and raising the bar when it comes to building safety."
To download the document please visit www.smokecontrol.org.uk/resources