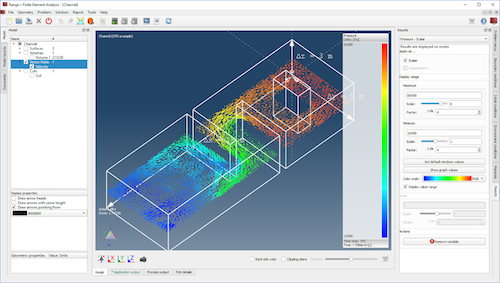 The Smoke Control Association (SCA) has published a new guidance document titled 'SCA guidance on CFD analysis for Smoke Control design in Buildings'.
The purpose of this document is to give an outline of the basic requirements that should be considered when developing a Computational Fluid Dynamic (CFD) simulation of a smoke control system.
CFD is an established technique using numerical methods to analyse problems involving fluid flows. Increases in computational power have made CFD a popular tool among practitioners, engineers and researchers in many fields, including fire and smoke ventilation engineering. However, using computer modelling in fire safety engineering design is not always straightforward - the user must have a fundamental understanding of the science associated with the models in order to assess the validity and accuracy of the simulation results.
It is hoped that the new SCA guide will provide a better understanding of the challenges involved in preparing CFD simulations to help those tasked with approving such systems, offering a better understanding of how erroneous results can be identified and delivering advice and guidance on the information and documentation that should be expected.
Nelson Godinho, Chairman of the working group that helped develop the guide, commented, "Designing smoke control systems using simple correlation and empirical calculations doesn't capture the complex geometries in buildings. For this reason, Computation Fluid Dynamics (CFD) has become a necessary tool in predicting smoke behaviour and the impact of smoke ventilation systems. This new SCA guidance document provides the framework for CFD modelling approach to design of smoke control systems of buildings. It outlines considerations, recommendations and guidance with the intention of helping designers find an effective smoke management system for different buildings."
The document can be downloaded for free at www.smokecontrol.org.uk/resources