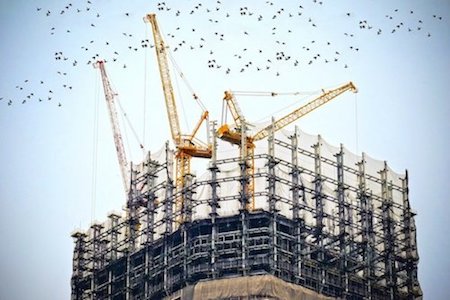 Dame Judith Hackitt has announced plans to recognise companies who reform their working practices before they are forced to by new regulations.
Speaking at the BESA National Conference, the chair of the Industry Safety Steering Group said businesses should not be waiting for the new building regulations due to come into force in 2023 and the appointment of the new building safety regulator before making essential changes. Dame Judith went on to say that there are too many companies not doing anything at all but there are also a good number of early adopters, confirming: "We are looking at ways to recognise those companies and reward them with a special accreditation for taking the lead – giving you another reason to be ahead of the game."
In a separate speech during the Construction Leaders' Summit in October, Dame Judith warned that many construction firms will not survive the process of change leading to the new building regulations. She urged company owners and managers to start making changes immediately, but said many would leave it too late to be ready for the new regime, saying: "Any part of this sector that thinks it can survive by standing still or defending its current territory is sadly mistaken.
"I suspect that some of you are working on the assumption that [you have] two to three years before you really need to worry about this - that is akin to going out on a big party on a night before lockdown in the current pandemic. You're knowingly taking a risk that you don't need to, and which you shouldn't, and you are ignoring the potential consequences. It is also morally indefensible."